Meet Shary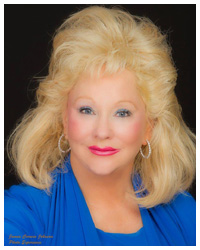 Shary Duff loves stress and helping people reduce it. She combines her remarkable stress survival story with her extensive training as a certified Deepak Chopra Certified Instructor to motivate and teach audiences to deal productively with challenge, change and crisis. Her unique emphasis on practical techniques and strategies that simultaneously reduce stress and promote career advancement and optimum peace and joy with loved ones, resonates with anyone who wants to feel more confident, be a beacon in their community, maximize performance or just feel better.

Shary is the author of "How to Rock the World When You Get Rocked," a practical guide for helping you understand the challenges you're facing in your life and how to create sustainable peace, joy and love. Instead of struggling to understand how you too can experience ultimate joy again, Shary reveals step-by-step best practices that will inspire and steer your towards success.

Shary helps individuals and companies understand and manage stress levels in an effort to achieve optimium health and effectiveness in the workplace, and in life. She is an acclaimed speaker, personal coach and trainer on the topic of Stress Management.

Shary lives on a lakefront property in beautiful Indian Lake, Ohio. For more information, contact Shary by clicking here.